Alternative New Music Friday
Happy Friday! It's an Alternative weekend in Vegas with the When We Were Young Festival happening this Saturday 10/21 & Sunday 10/22 at Las Vegas Festival Fairgrounds. A belated ratings shoutout to a few stations that deserve some props from the Nielsen September '23 PPM Ratings. Elliott Wood leads KTBZ (94.5 The Buzz)/Houston to a 4.2-5.0 jump 6+. Steve Craig gets an immediate reward as WNNX (99X)/Atlanta posts a full share increase from 2.7-3.7. KPNT (105.7 The Point)/St. Louis continues to shine 6.8-7.5. Big congrats to Tommy Mattern, Donny Fandango & team!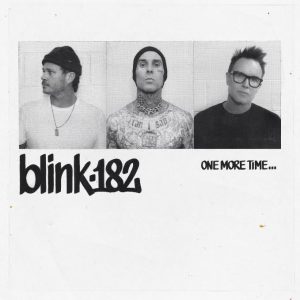 blink-182 dropped their long anticipated new album and you can find it on the New Music Friday spotlight. New UK-trio HotWax dropped their second EP this week and next month will be their first U.S. tour opening for Royal Blood. Is HotWax "Rip It Out" a big reaction song that you may have missed? U2 has added 11 Sphere tour dates to its Las Vegas Residency. KDKB/Phoenix has announced its "Ugly Sweater Holiday Party" night one. WWDC (DC101)/Washington and WWWX (96.9 The Fox)/Appleton-Oshkosh have job openings. I have all the details below in The Latest Alternative News. Mike Jones chats with Shinedown's Brent Smith about the Out Of The Darkness Walk to benefit the American Foundation For Suicide Prevention tomorrow (10/21). The band made a huge donation too. Also the latest posts in Radio And Records Exposure includes The Beaches in New York City with Christine Malovetz and Brad Steiner. Plus, Dustin Carlson said "Cheese" when Grouplove played an ALT AZ Exclusive Session. 
This Week's New Music Discovery Happens Now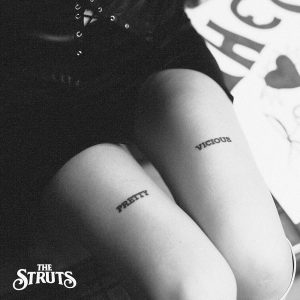 The Struts release the title track "Pretty Vicious" from their forthcoming Big Machine Records debut set to drop on November 3rd. The new single arrives following a live performance of the single yesterday on Good Morning America. Check it out HERE.
"It was a completely instant track," frontman Luke Spiller says of recording the new song. It opens with Spiller crooning, "When you talk and everybody listens / and you walk and everybody whispers," in a smoky, sultry tone. "Those lyrics were very instinctual," he adds. "They aren't super clever, but they felt right. It's more about the vocal delivery. That's what makes it dark and sexy. It's not overthought. It felt great from the moment we started to write it." 
The original demo of the song went viral on TikTok after the band shared it online, later going back into the studio to perfect it for the album release. "For me, it's the best song on the album," he admits. "It's something we've never done before, and it has this undeniable mood to it. I still go back and listen to it purely for pleasure."
The Struts embark on a West Coast U.S. leg of their Remember The Name Tour on November 6th with Mac Saturn opening. Find the tour dates at thestruts.com.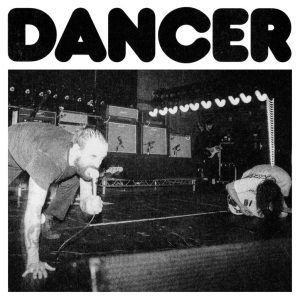 Bristol, England's IDLES release a new single "Dancer" and announce their forthcoming fifth album, TANGK (pronounced "tank") will drop on February 16th via Partisan. The new album is co-produced by Nigel Godrich (Radiohead, The Smile, Beck) with the band's Mark Bowen and Kenny Beats (Denzel Curry, Vince Staples, Benee). It's the follow up to their Grammy-nominated CRAWLER album released in 2021.
About the first single "Dancer" lead singer Joe Talbot said, "'Dancer' is the violence that comes from the pounding heart of the dancefloor and rushes through your body and gives you life from music, from love and from you."
Thanks for visiting #HAPPENS, your new destination for Alternative Community. 
Find all the latest updates on the pages above to get The Latest Alternative News, New Music Discovery Picks, New Artist Discovery Of The Week, Music Info, Singles, Albums, Famous Firsts, Photos, and a Rolodex for Radio And Records. Let me know if you have any updates.