Alternative New Music Friday
Happy Friday! Are you ready for an extra hour of sleep this weekend? Don't forget we turn our clocks back an hour on Saturday night for daylight savings time. It's time to share more Alternative Ratings highlights from the just released Nielsen PPM October '23 6+ Ratings. Congrats to WEND (106.5 The End)/Charlotte 3.5-3.7, KKDO (ALT 94.7)/Sacramento 4.6-4.7 (Regional Brand Manager Andy Hawk checks in with some great demo highlights – #1 AM DRIVE W18-34, #1 PM DRIVE P18-34 & W18-34 #1, NIGHTS #1 P25-54 & M 25-54. Everybody likes to be #1, right!), WXDX/Pittsburgh 4.4-4.9, KXTE (X107.5)/Las Vegas 2.5-2.9, and WXZX/Columbus 1.8-2.5, KROX (101X)/Austin 2.3-2.8, WOLT (INDY 103.3)/Indianapolis 3.5-4.2, WMRQ/Hartford 2.3-3.4, and WLUM (FM 102/1)/Milwaukee 3.2-3.6. Mike Popadines reports the Music Choice website got a facelift. Take a look HERE. It's new music release day and The Struts get Pretty Vicious in the New Music Friday Spotlight for their new album with a fall tour beginning Monday (11/6) and official impact on the title track next week. Green Day unveiled The Saviors Tour dates for 2024 and I have all the details in Music Info. The latest posts in the Radio And Records Exposure Photo page include KNRK's Greg Glover with Portugal. The Man, WWCD's Laura Lee with Del Water Gap, and Audacy's Dallas with Jakobs Castle. 
This Week's New Music Discovery Happens Now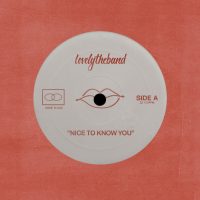 L.A. trio lovelytheband released their new single "nice to know you" last night via The Orchard. It's the follow up to "Sail Away" and a departure from their mid-tempo, emotional catalog tracks and was produced by One Love, with additional production by Charlie Park. 
lovelytheband vocalist Mitchy Collins shares, "Nothing is forever and this song champions that. Whether it be NIce To Know You" 
Download lovelytheband "nice to know you" HERE.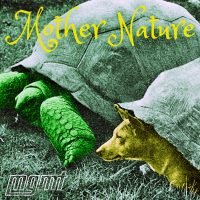 Middletown, Connecticut  duo MGMT are back with their first new music in five years. "Mother Nature" arrived on Halloween via Mom+Pop. According to the band, the song "outlines the archetypical MGMT mythology of one hero attempting to get the other hero to come on the journey that they 'must' go on. One part sounds like Oasis." 
MGMT also announced its fifth album, Loss Of Life, will be released on February 23rd. It was produced by MGMT's Andrew VanWyngarden and Ben Goldwasser with Patrick Wimberly (Beyoncé, Lil Yachty). Longtime collaborator Dave Fridmann (The Flaming Lips, Spoon) mixed the album as he has done on the group's past four full-lengths.
Download MGMT "Mother Nature" HERE.
Thanks for visiting #HAPPENS, your new destination for Alternative Community. 
Find all the latest updates on the pages above to get The Latest Alternative News, New Music Discovery Picks, New Artist Discovery Of The Week, Music Info, Singles, Albums, Famous Firsts, Photos, and a Rolodex for Radio And Records. Let me know if you have any updates.