REGISTRATION
Register now for Virtual #HAPPENS 2021 sessions.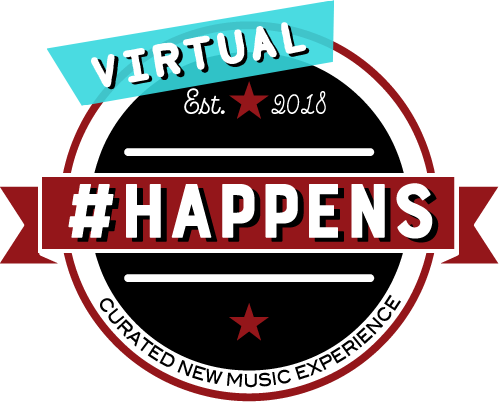 #HAPPENS is THE in person, rock and alternative, social, discovery event of the year.
It traditionally #HAPPENS annually the last week of February filled with live showcases, hot topic discussions, fun excursions, and social community-building events, all in the glow of Las Vegas, Nevada. But due to the "never-ending, oh so tiresome" pandemic (booooooo!), we are not allowed to meet in person; however, the show must go on!
We are keeping our mark on the calendar, continuing to cultivate COMMUNITY, DISCOVERY, and MUSIC through the digital reality of zoom-meet-webinar. Fear not, this is not another boring meeting where your eyes glaze over, and your co-workers accidentally see you pee. It is a chance to reconnect with your friends and the whole alternative and rock community in a group setting.
Virtual #HAPPENS will highlight the COMMUNITY element of our live event with a social cocktail hour where everyone working and on the beach can reconnect and ask you, "when did you sign on" while looking at other squares on their screen. There will be one DISCOVERY conversation topic with three panelists and a moderator for 15-20 minutes touching on the reality of our radio world today and a 5-minute introduction to one new artist rounding out the MUSIC portion of our event. We encourage everyone to attend with a smile, full heart, and a brim filled glass ready to have some fun.