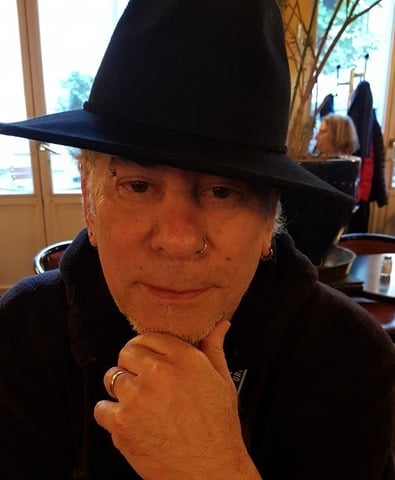 Longtime Alternative Programmer Jonathan L Passes
Sad to report that longtime Alternative programmer Jonathan L Rosen passed away in Berlin, Germany on September 9th at the age of 76. Jonathan had been battling lung cancer; his last "Lopsided World Of L" two-hour syndicated show aired in March.
At the time, JL said, "Time to say goodbye for now — not permanent but temporary for sure. The end of an 18 year career of this version of Lopsided World Of L 1.0. Love spending my whole life within the world of discovering new artists and new music. That will never stop.
"So, I am announcing I am finally going to write my personal memoirs. I look very forward to giving readers something more than just a book about a guy in the world of music. Think you will find it fascinating.
"A sincere thanks for all of you listeners and musicians that have enjoyed my work for you and stay awake for Lopsided World Of L 2.0."
Jonathan was a pioneer for the Alternative Radio format beginning his radio career with his "Virgin Vinyl" specialty show on KLPX/Tucson in 1982. He launched Alternative station KEYX (The Key)/Phoenix in 1986, hosted "Virgin Vinyl" on KUPD/Phoenix in 1988, launched Alternative KUKQ-A/Phoenix in 1989, launched Alternative on then-KFMA/Wickenburgh, AZ in 1992, hosted "Virgin Vinyl"on KDKB/Phoenix from 1993-1995, relocated to Los Angeles to become Sr. Editor/VP of VirtuallyAlternative/Album Network with his signature "Pleasantly Annoying" column from 1995-2001. In 2002, he started Jonathan L Radio to consultant/advise artists with independent promotion. In August 2005, Jonathan returned to Arizona and debuted "Lopsided World Of L" on KUPD/Phoenix. He relocated to Berlin in 2010 to be with the love of his life, Gaby, and continued hosting LWOL until March 2023.