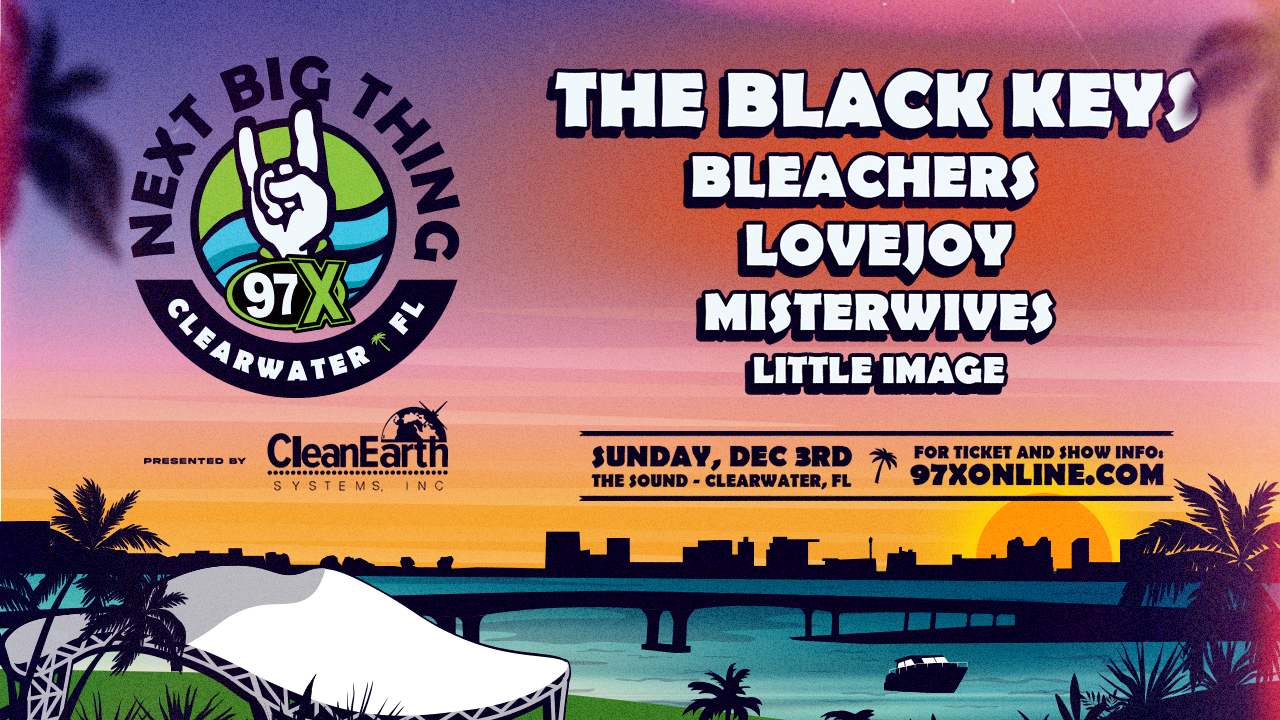 The Black Keys To Headline 97X/Tampa's Next Big Thing
Cox Alternative WOKV-HD2 (97X)/Tampa announces its 22nd Annual "97X Next Big Thing" concert will be on Sunday, December 3rd. The lineup is The Black Keys, Bleachers, Lovejoy, MisterWives and little image.
The 22nd Annual will be at Clearwater's newest waterfront venue, The Sound. It's the same location where 97X Next Big Thing first started in 2001.
Tickets to the 97X Next Big Thing go on sale starting Friday, September 29th at 10a. Find more NBT info HERE.