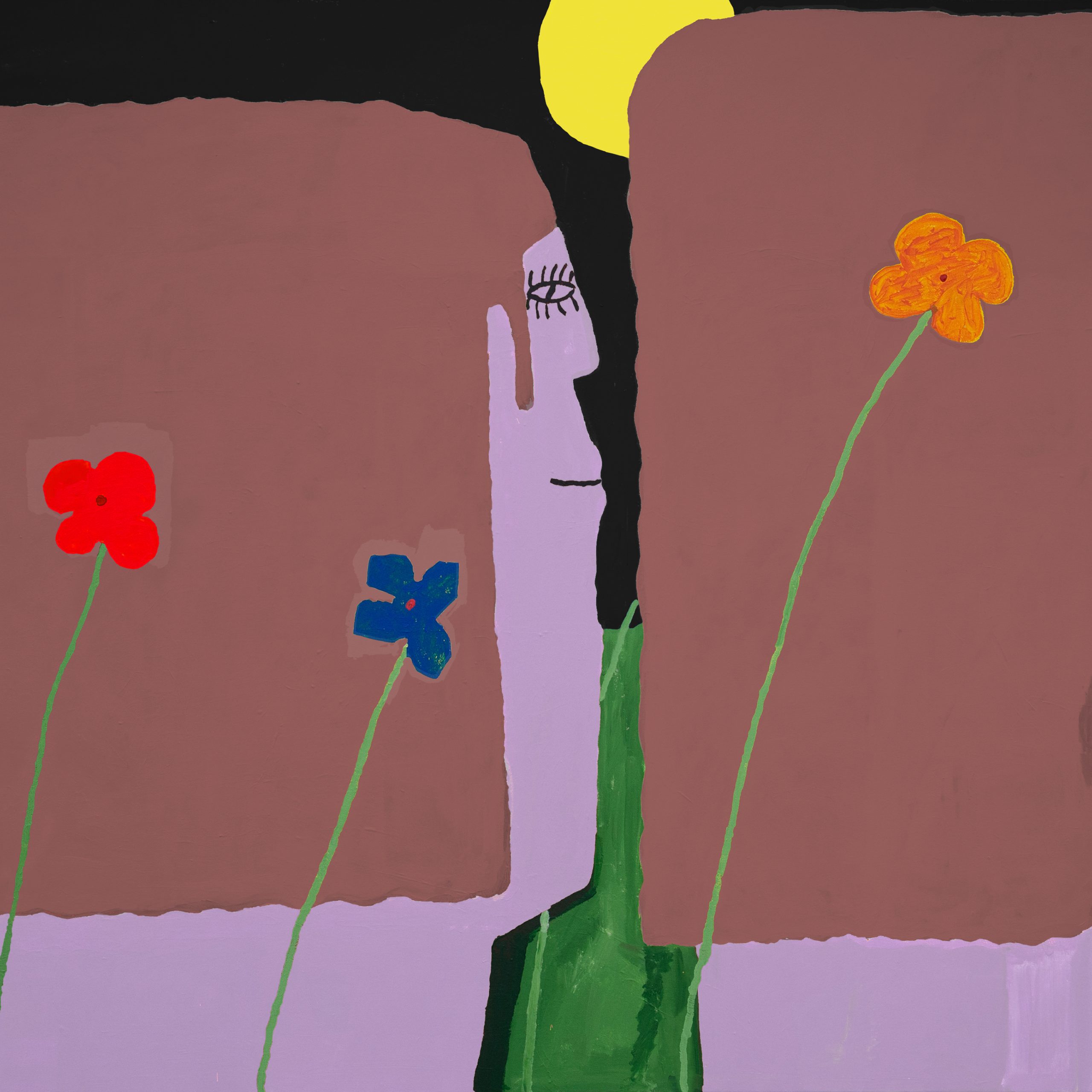 Slow Pulp Find New Sonic Heights In Yard On New Music Friday
Madison, Wisconsin 4-piece Slow Pulp drop their sophomore album, Yard, via Anti-/Epitaph today. The 10-track collection from the Chicago-based band features lead single "Cramps." Lead singer/guitarist Emily Massey shared, "The song came out of a jam at practice right after I had proclaimed that my period cramps were particularly bad that day. It is about searching for things you wish you had in other people and creating this character in your head that has all the physical and emotional attributes you feel that you are lacking."
Slow Pulp's full-length debut album Moveys was released in 2020 while powering through health challenges, personal upheaval, and a pandemic. The lifelong friends since  elementary school —  Alexander Leeds (bass), Theodore Mathews (drums), and Henry Stoehr (guitar) — performed in bands together since the sixth grade while growing up in Madison. Emily Massey (vocals/guitar) joined them in 2017 and they formed Slow Pulp. 
The band first started working on new songs in the Spring of 2019, immediately after the release of their EP, Big Day, but they ended up scrapping the material. "When we started writing this record, I had been experiencing so much fatigue and getting sick a lot and I didn't know what it was. I got diagnosed with Lyme disease and a chronic Mono," says Massey. 
She adds, "The diagnosis validated a lot of what I was feeling. I got tools for how to take care of myself better." For Massey, taking care of herself meant more than just addressing her physical needs. "The way that I internalize trauma is I will hold it in and not process it for a very long time, but writing songs is the one place where I can't hide from myself. It just comes out whether or not I want it to or if I'm ready for it to. Figuring out how to write together, as a band, was like me learning how to take care of myself and learning how to communicate better."
Slow Pulp recently toured with Death Cab For Cutie and The Pixies. They begin a headline tour October 4th in Milwaukee. 
SLOW PULP HEADLINE TOUR DATES
Wed. Oct. 04 – Milwaukee, WI @ Colectivo – Backroom
Thu. Oct. 05 – Minneapolis, MN @ Amsterdam Hall
Fri. Oct 06 – Omaha, NE @ Slowdown 
Sun. Oct. 08 – Denver, CO @ Globe Hall 
Tue. Oct. 10 – Salt Lake City, UT @ Kilby Court 
Thu. Oct. 12 – Seattle, WA @ Neumos 
Fri. Oct. 13 – Vancouver, BC @ The Pearl on Granville 
Sat. Oct. 14 – Portland, OR @ Aladdin Theatre 
Mon. Oct. 16 – San Francisco, CA @ The Chapel 
Wed. Oct. 18 – Los Angeles, CA @ Teragram Ballroom 
Fri. Oct. 20 – San Diego, CA @ Voodoo 
Sat. Oct. 21 – Santa Ana, CA @ Constellation Room 
Sun. Oct. 22 – Phoenix, AZ @ Rebel Lounge 
Tue. Oct. 24 – Houston, TX @ White Oak Music Hall
Wed. Oct. 25 – Dallas, TX @ Club Dada 
Thu. Oct. 26 – Austin, TX @ The Parish 
Sat. Oct. 28 – Atlanta, GA @ Purgatory 
Sun. Oct. 29 – Durham, NC @ Motoco 
Mon. Oct. 30 – Washington, DC @ Union Stage 
Tue. Oct. 31 – Philadelphia, PA @ The Foundry 
Wed. Nov. 1 – New York, NY @ Bowery Ballroom 
Fri. Nov. 3 – Boston, MA @ Brighton Music Hall
Sat. Nov 4 – New York, NY @ Bowery Ballroom
Mon. Nov. 6 – Montreal, QC @ Bar Le Ritz
Tue. Nov. 7 – Toronto, ON @ Horseshoe Tavern
Fri. Nov. 10 – Madison, WI @ Majestic Theater 
Sat. Nov. 11 – Chicago, IL @ Thalia Hall