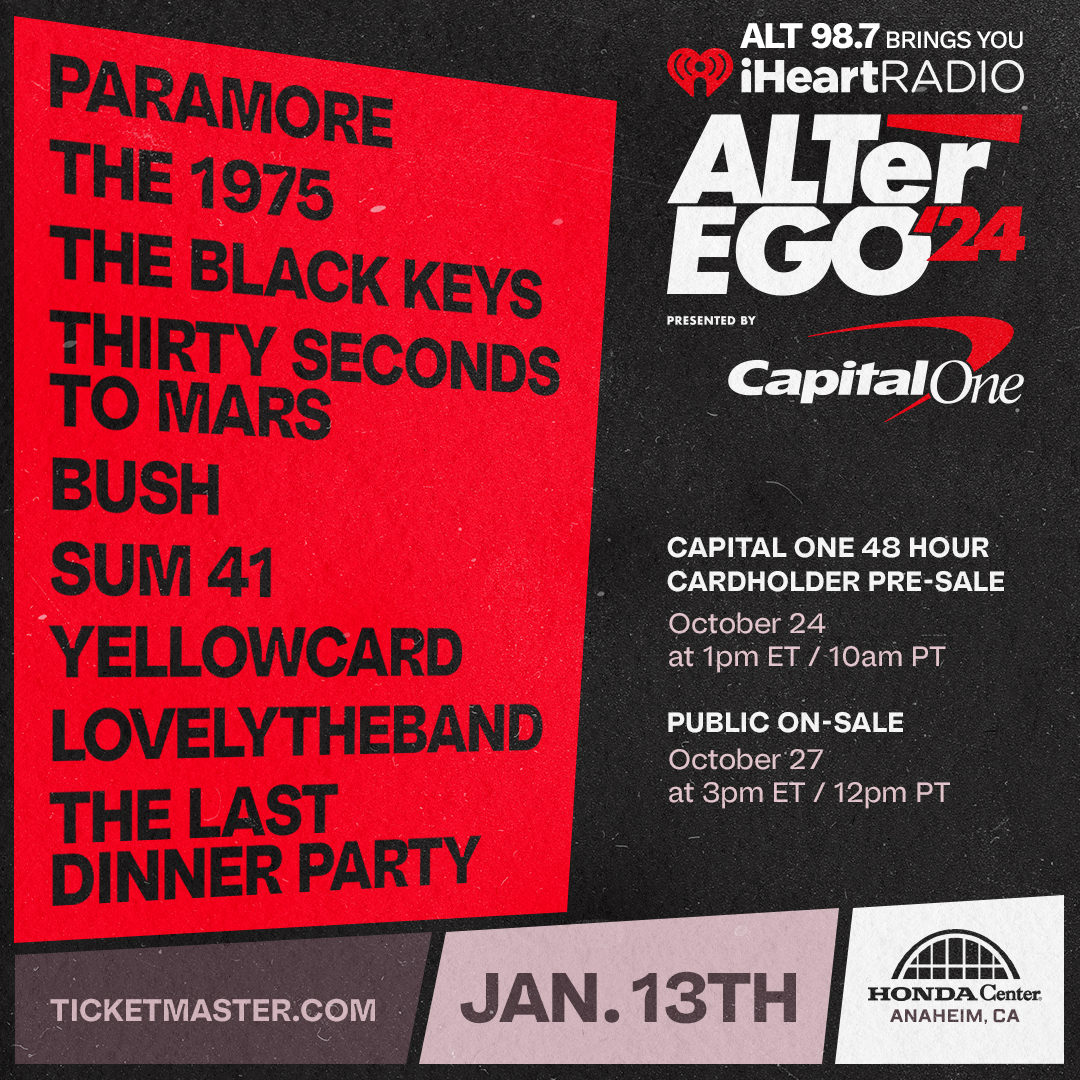 iHeartRadio Announces ALTer EGO 2024 Lineup
This year's iHeartRadio ALTer EGO will take place on January 13th at the Honda Center in Anaheim and feature performances from Paramore, The 1975, The Black Keys, Thirty Seconds To Mars, Bush, Sum 41, Yellowcard, lovelytheband, and The Last Dinner Party. 
The show will be hosted by Woody of "The Woody Show," nationally syndicated from Alternative KYSR (ALT 98.7)/Los Angeles. Woody said, "Another year, another dope lineup, and another stunning display of misplaced confidence by the people running this company asking me to host such an event. My team and I can't wait to get out there and pretend like we know what we're doing."
"We can't think of a better way to start the new year than with our seventh annual iHeartRadio ALTer EGO," said Lisa Worden, Program Director for ALT 98.7 and VP/Rock and Alternative for iHeartMedia. "Representing all genres across Alternative and Rock we bring together the hottest artists for one incredible night. We're beyond thrilled to bring the show to the Honda Center for the first time!  We're excited and thankful for all these artists to come together on January 13 for a beautiful night."
iHeartRadio ALTer EGO will broadcast live across iHeartRadio Alternative and Rock stations and on the iHeartRadio app.