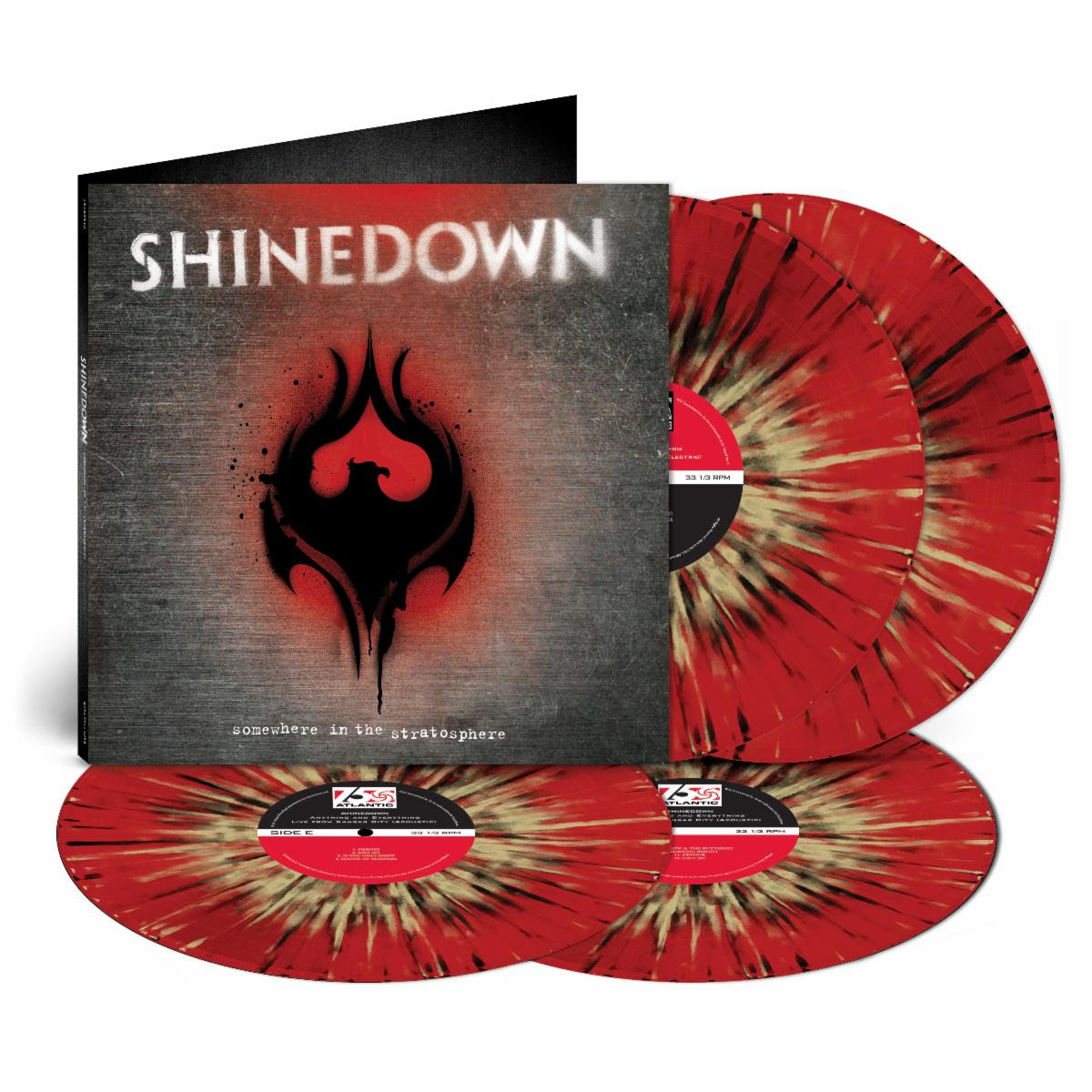 Shinedown Announces Somewhere In The Stratosphere To Be Released For The First Time On Vinyl
Shinedown has announced their 2011 live album, Somewhere In The Stratosphere, will be available for the first time on vinyl on Friday, December 8th via Atlantic. The limited-edition red, black, and beige splattered 4LP set includes the band's multi-platinum hit single "Second Chance" and their platinum single "If You Only Knew" as well as covers of Foo Fighters' "Times Like These" and Lynyrd Skynyrd's "Simple Man" and two full live show recordings: an electric set from Washington State and an acoustic set from Kansas City.  The Somewhere In The Stratosphere 4LP vinyl set is available exclusively via Shinedown's official store.
 Shinedown is currently showcasing their fall leg of The Revolutions Live Tour as they continue to tour behind their seventh studio album Planet Zero, which includes the band's current single "A Symptom Of Being Human." The 25-date headlining outing, co-produced by Live Nation and FPC Live features support from Papa Roach and Spiritbox. Find the Shinedown tour dates and the band's official online store for The Somewhere In The Stratosphere 4LP vinyl set HERE.