Wednesday Alternative Add Board Recap
Happy Wednesday! I'm back! Welcome to the all-new #HAPPENS Alternative VIP newsletter coming to your inbox 3 days a week – The Monday Music Meeting, Wednesday Add Board Recap, and New Music Friday. In each newsletter, I will deliver The Latest Alternative News and Music Info along with exclusive new features from the brand new HAPPENS.VIP website for the Alternative Community with New Music Discovery Picks and Famous Firsts on Monday, New Music Artist Discovery Of The Week on Wednesday, New Music Friday features, and New Music Discovery Digital Downloads will be coming soon. It's the new one-stop for the Alternative Community, including a Rolodex with Alternative Radio And Records Contacts. Speaking of coming soon, Big Machine has The Struts single "Pretty Vicious" coming this Friday. 
ICYMI-blink-182 "ONE MORE TIME" takes over the top spot on the Mediabase Alternative chart this week. Columbia SVP/Rock Formats Lisa Sonkin said, "A big THANK YOU for putting blink-182 back on top at Alternative Radio "One More Time"! There is so much fantastic music out there right now. We know your playlists are tight. Your airplay and belief in the band and their music mean so much. One More Time, the album, will be out on Friday. We can't wait to share it with you." 
We have VIP Access today with Durry for our New Artist Discovery Of The Week. bby "Hotline" is this week's Video Spotlight. The Latest Alternative News includes KFRR (New Rock 104.1)/Fresno powering up a new transmitter today and Audacy adding more artists to Riptide Music Festival lineup. Find the details and more news below. There's a lot to go over today. First, let's unpack this week's Mediabase Alternative Add Board.
Mike Shinoda #1 Added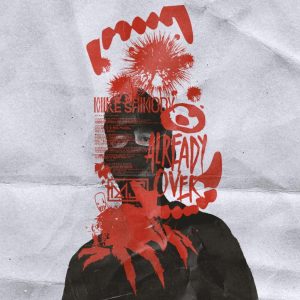 Congrats to Warner's Rob Goldklang, David Ravikoff & team on scoring #1 Most Added on Mike Shinoda "Already Over" posting up 17 adds this week and look for a big Alternative chart debut coming next week. About the new single, Shinoda shared, "'Already Over' came to me as I was sitting with my favorite guitar in my hands—the same guitar I used on songs from 'What I've Done' to 'In My Head.' There was a familiar DNA to the song that I think Linkin Park fans will recognize. For me, it creates a bridge from the past to a blurry but exciting future."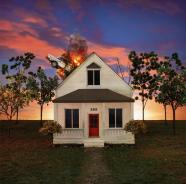 Lovejoy "Normal People Things" secures #2 Most Added with In2une/AWAL's Dave Lombardi & team logging 15 more adds on the Add Board. The Brighton, England 4-piece are now chart bound and have holiday shows coming in December.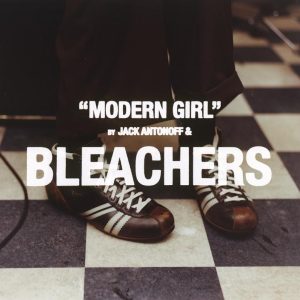 There's a tie for #3 Most Added. Bleachers "Modern Girl" get 10 more adds for the Dirty Hit team led by Karen Glauber & Ted Volk. Bleachers is now marching inside the Top 20 on the Alternative chart.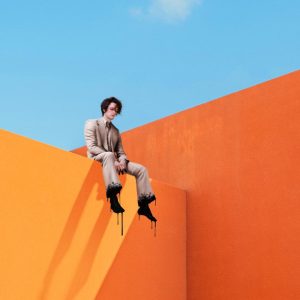 Concord's Angelo Scrobe & team claim #3 Most Added too with 10 adds on I DONT KNOW HOW BUT THEY FOUND ME (iDKHOW) "What Love" as Dallon Weekes reveals a bold new chapter on his newest single. The song is from iDKHOW's new album, Gloom Division, due February 23rd. The album is produced by David Fridmann (Tame Impala, MGMT, Weezer). The last IDKHOW album was Razzmatazz in 2020 and featured the #1 Alternative single "Choke."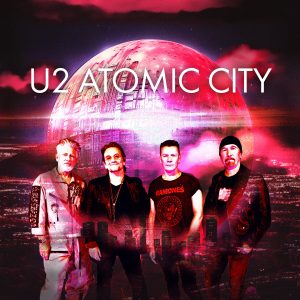 Following #1 Most Added a week ago, U2 checks in at #4 Most Added this week on "Atomic City" as Interscope's Robbie Lloyd, Jenn Zeller & team light up 8 more adds and now pushing Top 20 on the Alternative chart. U2 is performing at the Sphere in Las Vegas through December. Check out some of the live footage HERE. It's the first new music from U2 since their 14th studio album, Songs Of Experience in 2017.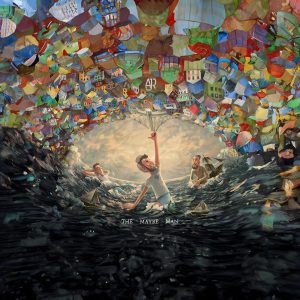 Rounding out the Top 5 Most Added is tie. AJR "Yes I'm A Mess" with Republic's Amanda Dobbins, Drew Hauser & team logging 6 new adds following a huge debut at 23* on the Alternative chart. The new AJR single is from their upcoming fifth album, The Maybe Man, out November 3rd.