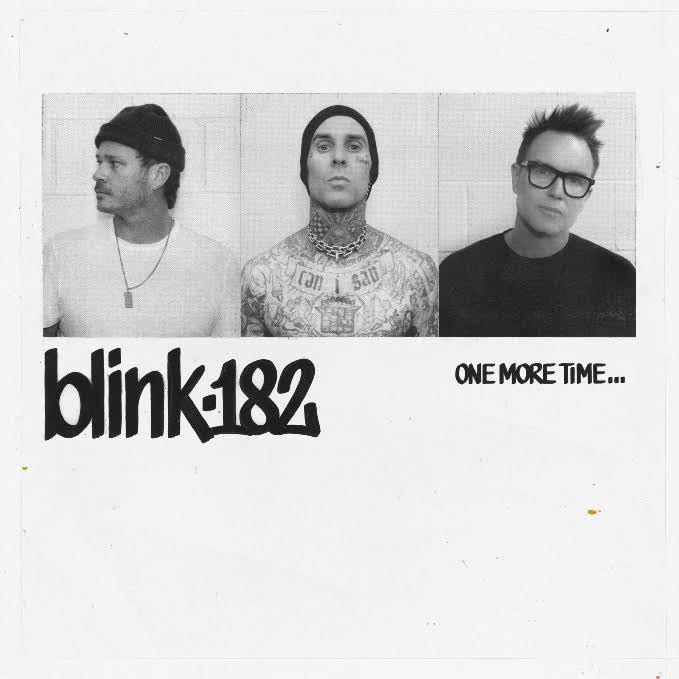 ONE MORE TIME … For blink-182 On New Music Friday
blink-182 released their highly-anticipated ninth album, ONE MORE TIME… via Columbia on October 20th. It marks the first album to feature the group's lineup of Mark Hoppus [bass, vocals], Tom DeLonge [guitar, vocals], and Travis Barker [drums] since 2011. The title track lead single moved reached #1 on the Alternative chart earlier this week and the band is set to headline When We Were Young Festival this weekend.
The trio recorded ONE MORE TIME… across 2022 and 2023 in the midst of their reunion tour, which sold out arenas, amphitheaters, and stadiums across the world. The album, produced by Travis Barker, features 17 new songs that capture the band layering in themes of tragedy, triumph, and most importantly, brotherhood.
The brand-new album is available both digitally and physically on CD, standard black vinyl, and multiple limited edition physical vinyl variants including a new translucent blue and black swirl colored D2C exclusive LP. Additional offerings on vinyl include the coke bottle clear colored indie exclusive LP and opaque white colored Amazon exclusive LP.
ONE MORE TIME… Tracklist
ANTHEM PART 3
DANCE WITH ME
FELL IN LOVE
TERRIFIED
ONE MORE TIME
MORE THAN YOU KNOW
TURN THIS OFF!
WHEN WE WERE YOUNG
EDGING
YOU DON'T KNOW WHAT YOU'VE GOT
BLINK WAVE
BAD NEWS
HURT (INTERLUDE)
TURPENTINE
FUCK FACE
OTHER SIDE
CHILDHOOD