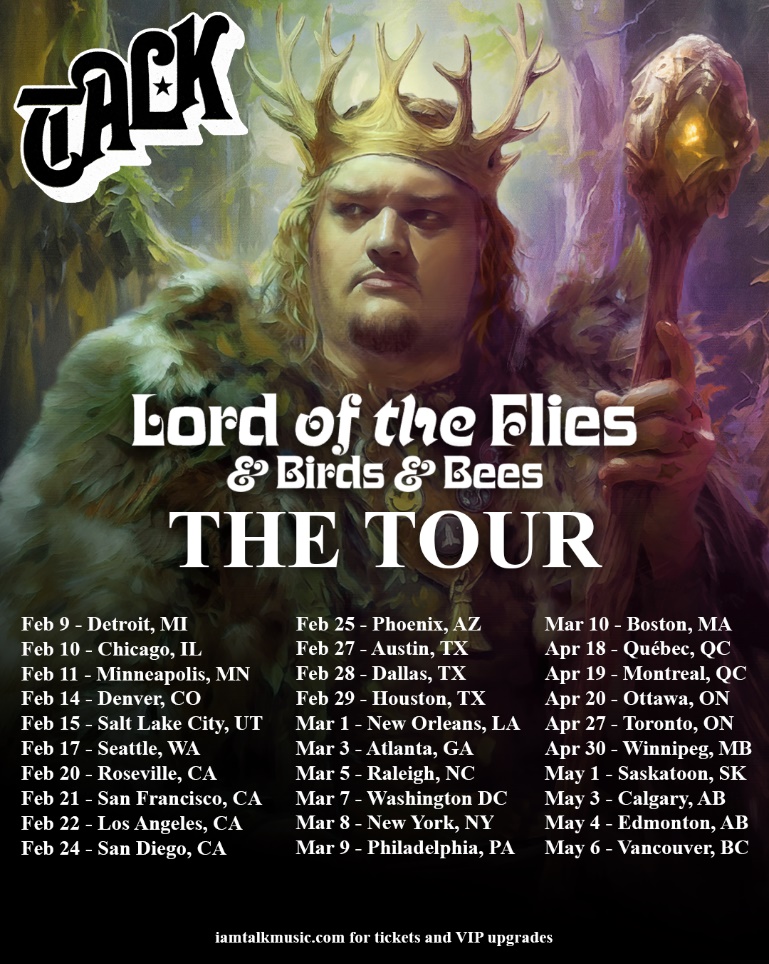 TALK Announces 2024 Headlining Tour To Support New Album Lord Of The Flies & Birds & Bees
Canadian artist TALK announces a North American headlining tour in 2024 to support his debut album, Lord of the Flies & Birds & Bees, which released last Friday (10/20) via Capitol Records. TALK performed his first of three shows opening for country queen Shania Twain earlier this week in Toronto.
"The concept for 'Lord of the Flies & Birds & Bees' was dreamed up by my executive producer Justin Tranter and I," TALK explains. "I think what we created was almost exactly what was originally envisioned—an album that was made with love and heart, that I hope will put a smile on people's faces or be a warm hug to those who need one."
While the album navigates a flood of emotions—both good and bad—it ultimately sees hope prevail. "Thematically the album is about love and friendship being able to survive anything. It's never too late to lift someone up," TALK adds. Filled with big dramatics and blistering guitar solos, the 10-track set never lets up, from upbeat opener "Fall For You" to the acoustic slow-burner "A Little Bit Happy" to the fiery call-to-arms "Wastleland." By album closer "Set On Me," TALK is ready to soar—"I won't let the sun set on me," he declares in his booming howl—and it's hard not to be pulled into his rays. 
The new album features TALK's breakout single "Run Away To Mars."   
Next year's headline tour will kick it off on February 9th in Detroit before hitting most major markets around the U.S., including Chicago, Los Angeles, and New York, and ending in Boston on March 10th.  The artist presale launches at 10a on October 24th with general ticket sales opening at 10a on October 26th. Find all the tour dates HERE.