Alternative New Music Friday
Happy Friday! It's new music release day and Taking Back Sunday has the New Music Spotlight for their new album, 152 today. Check out the Albums page for a list of new albums out today. Did you hear Foo Fighters are on SNL tomorrow night? Beauty School Dropout are making sure everyone is READY TO EAT on their upcoming tour dates. Find the details below in Music Info. The Latest Alternative News includes KDKB (ALT AZ 93.3)/Phoenix announcing Ugly Sweater Holiday Party #2. The latest posts in Radio And Records Exposure page include iHeart/ALT 98.7's Lisa Worden backstage at Tom Odell, Live 105's Jayn selfie with Odell in San Francisco, Audacy's Christine Malovetz, John Allers, Ross Mahoney, and Andy Hawk with Green Day, DC101's Mike Jones chats with Deryck Whibley from Sum 41, and Noah Floersch in-studio at KIWR/Omaha.
This Week's New Music Discovery Happens Now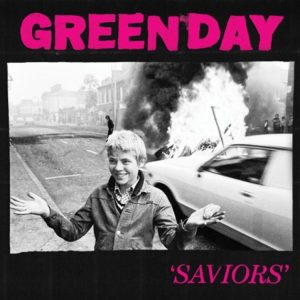 Northern California's Green Day released their highly-anticipated new single "The American Dream Is Killing Me" early Tuesday (10/24) and look for an historic first week chart debut next week. The new single is from the group's 14th studio album, Saviors, set to drop on January 19th via Warner. The new album was recorded in London and Los Angeles and co-produced by Rob Cavallo, who produced the band's Dookie and American Idiot collections.
"The American Dream Is Killing Me" was one of the last tracks written and recorded by Green Day for Saviors. "As soon we cut it, we said, `Okay, that's going first,'" says Billie Joe Armstrong who describes the new song as "a look at the way the traditional American Dream doesn't work for a lot of people — in fact, it's hurting a lot of people." 
Alongside the track the band has unveiled a film noir inspired black and white music video featuring Green Day in the midst of a zombie apocalypse. The killer video was directed by Brendan Walter and Ryan Baxley and shot in Los Angeles.
Watch the official video for "The American Dream Is Killing Me" HERE.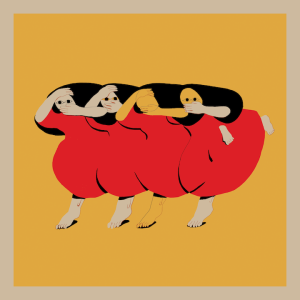 Baltimore-based 4-piece Future Islands release their new single "The Tower" via 4AD/Beggars. It's from the band's seventh album, People Who Aren't There Anymore set to drop January 26th. The new album was co-produced by Future Islands and Steve Wright, and mixed by Steve Wright and Chris Coady (who returns to working with the band for the first time since 2014's Singles). People Who Aren't There Anymore heralds a new chapter for Future Islands who, despite having formed nearly two decades ago, continue to challenge themselves and each other.
Check out "The Tower" HERE.
Thanks for visiting #HAPPENS, your new destination for Alternative Community. 
Find all the latest updates on the pages above to get The Latest Alternative News, New Music Discovery Picks, New Artist Discovery Of The Week, Music Info, Singles, Albums, Famous Firsts, Photos, and a Rolodex for Radio And Records. Let me know if you have any updates.