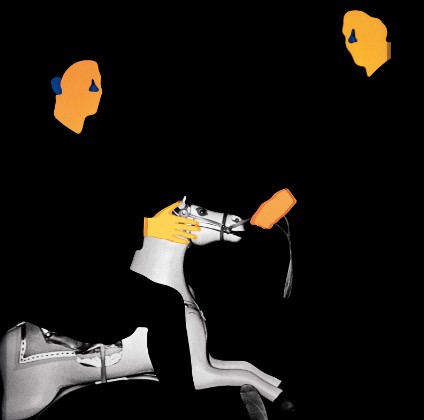 MGMT Announce New Album And Release First Single Via Mom+Pop
MGMT announce their fifth studio album, Loss Of Life, will be released on February 23rd via Mom+Pop Music, the band's new home following a long tenure with Columbia Records. It's the followup to 2018's Little Dark Age. The duo of Andrew VanWyngarden and Ben Goldwasser produced the 10-track Loss Of Life with Patrick Wimberly (Beyoncé, Lil Yachty). Longtime collaborator Dave Fridmann (The Flaming Lips, Spoon) mixed the album as he has done on the group's past four full-lengths.
The lead single "Mother Nature" arrived on Halloween with the album announcement.  According to the band, the song "outlines the archetypical MGMT mythology of one hero attempting to get the other hero to come on the journey that they 'must' go on. One part sounds like Oasis." 
The animated video for "Mother Nature" was directed by another MGMT longtime collaborator, Jordan Fish, who has worked with the group since Oracular Spectacular. In the clip, two animal friends named Dog and Turtle team up to take down an evil pet collector. "I hope the story makes people happy and feel connected to family, friends and the animal kingdom as well," says Fish. The themes of Loss Of Life will be further explored through future videos made by a remarkable roster of writers, producers and directors.
Watch the "Mother Nature" video HERE.
"All joking aside (never!), we are very proud of this album and the fact that it was a relatively painless birth after a lengthy gestation period, and are happy to be releasing this baby into the world with Mom+Pop," MGMT says. "Musically speaking, we are running at around 20% adult contemporary and no more than this, please."