Wednesday Alternative Add Board
Happy Wednesday! Welcome to November! Green Day is #1 Most Added for the second-consecutive week with closeout adds on "The American Dream Is Killing Me." Nielsen PPM Ratings for October '23 are being released this week and I have some Alternative Radio 6+ highlights to share. It was an historic month for KITS (Live 105)/San Francisco up 3.4-4.0, big congrats to the one and only, John Allers. WNNX 99X)/Atlanta climbs 3.7-3.8 for Steve Craig. Christine Malovetz leads WDZH (ALT 98.7)/Detroit to another increase, 2.9-3.1. Dustin Matthews dials up WWDC (DC101)/Washington from 2.8-3.0. Nerf's up in Denver as KTCL (Channel 93.3) jumps 4.7-4.9. KPNT (105.7 The Point)/St. Louis continues to soar 7.5-7.8 under Tommy Mattern & Donny Fandango. KDKB (ALT AZ 93.3)/Phoenix is up 3.6-4.0 under David Moore & Dustin Carlson.
We have VIP Access today with Ella Red for our New Artist Discovery Of The Week. WWCD (CD 92.9)/Columbus is the latest station to add "Put Your Money Where Your Mouth Is." I DONT KNOW HOW BUT YOU FOUND ME (iDKHOW) "What Love?" is this week's Video Spotlight. The Latest Alternative News includes KNRK/Portland's "December To Remember" lineup. The new single from lovelytheband "Nice To Know You" arrives on Friday. Let's unpack this week's Mediabase Alternative Add Board.
Green Day #1 Added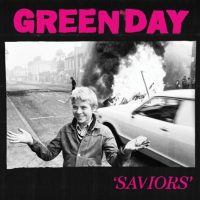 It's deja vu all over again. Green Day "The American Dream Is Killing Me" is #1 Most Added again. Congrats to Warner's Rob Goldklang, David Ravikoff & Crush Music's Garrett Capone on logging 25 more adds on the Add Board following a massive Top 5 Alternative chart debut and it's already trending #2. Green Day's 14th studio album, Saviors, is set to drop on January 19th.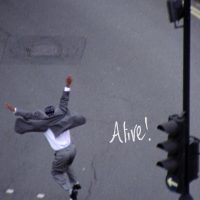 Bakar jumps into #2 Most Added as Epic's Christine Chiapppeta & team posts 13 adds on "Alive!", including KROQ & Live 105.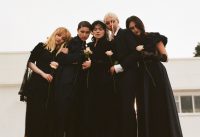 The Last Dinner Party serve up #3 Most Added with Island's Ayelet Schiffman & team collecting 9 more adds on Nothing Matters, which is now marching Top 20 on the Alternative chart with big U.S. tour dates beginning this week.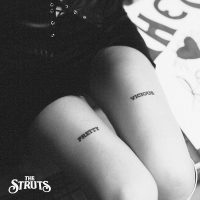 #4 Most Added is a 5-way tie with 5 adds each for Barns Courtney "Young In America,"  Destroy Boys "Shadow (I'm Breaking Down)," The Moss "The Place That Makes Me Happy," The Struts "Pretty Vicious," and U2 "Atomic City." The Struts new album is out this Friday and the title track officially impacts next week.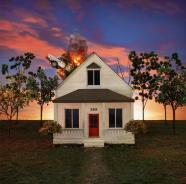 Rounding out the Top 5 is Lovejoy "Normal People Things" as In2une/AWAL's Dave Lombardi & team post up 4 more adds after reaching Top 25 on the Alternative chart.
Thanks for visiting #HAPPENS, your new destination for Alternative Community. 
Find all the latest updates on the pages above to get The Latest Alternative News, New Music Discovery Picks, New Artist Discovery Of The Week, Music Info, Singles, Albums, Famous Firsts, Photos, and a Rolodex for Radio And Records. Let me know if you have any updates.