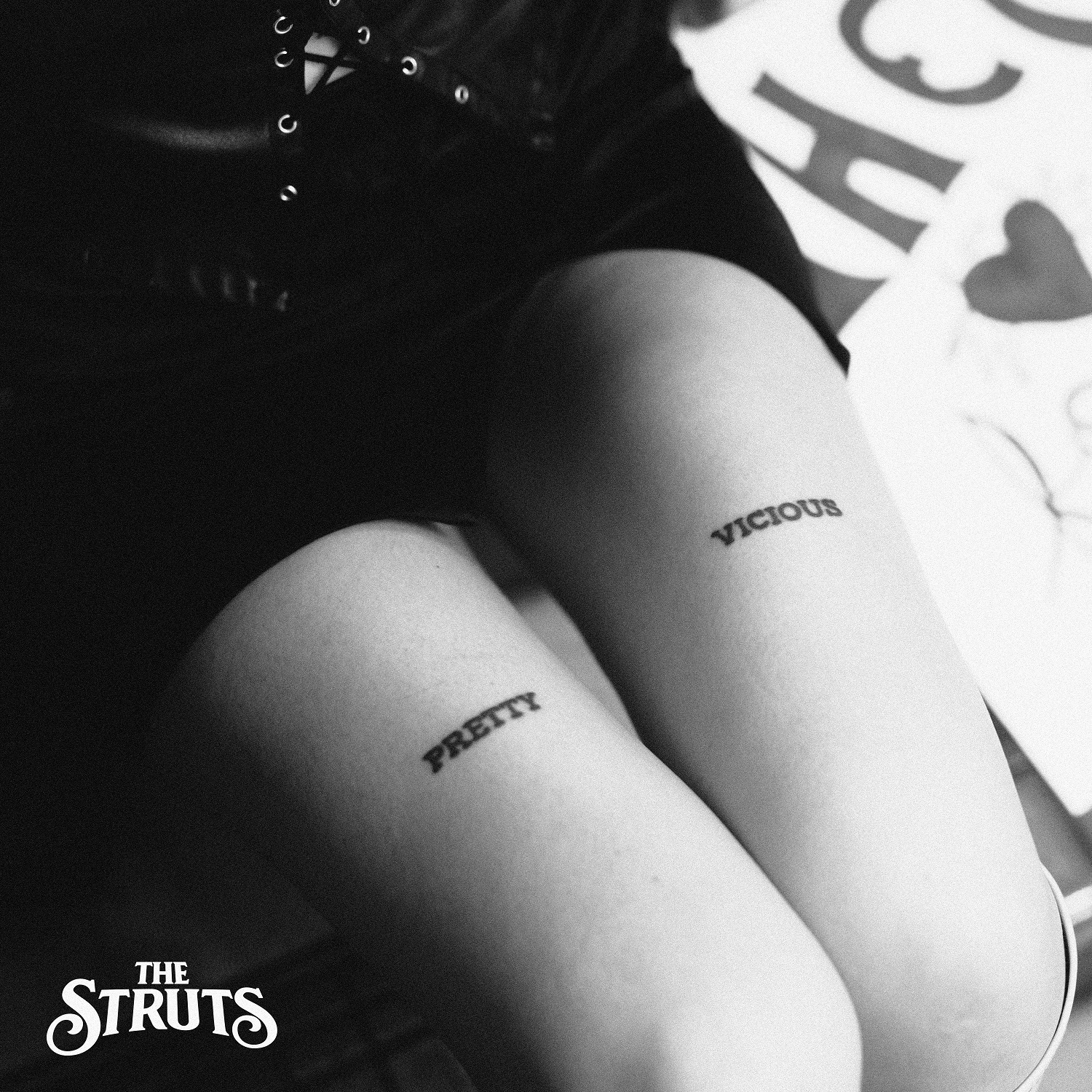 The Struts Get Pretty Vicious On New Music Friday
The Struts have released their long-awaited Big Machine Label Group debut album today (11/3). Pretty Vicious is the fourth album for the Derby, England 4-piece.
Lead singer Luke Spiller had this to say about the new 11 track album. "This record showcases each individual member's strengths. It's some of my favorite music, hands down, we've ever conjured up. It's the record everyone's been waiting for."
After nearly a decade of releasing music and touring at a breakneck pace, The Struts were finally able to take their time and perfect their sound with Pretty Vicious, co-producing each track with Julian Raymond (Glen Campbell, Cheap Trick, Fleetwood Mac) and working with Big Machine Label Group chairman and CEO Scott Borchetta ignited a newfound energy for the band.
"Scott was like, 'The bottom line is, I just want this band to fucking rock'," Spiller says. "And that's what we achieved." 
He adds, "We've never taken a left turn at a chorus, and we've always fought for really big hooks. But we've never been able to quite capture one of the best aspects of this group, and that's how we sound live. Getting the chance to work up demos in an environment where we can take our time and play as a unit definitely resulted in the four of us feeling and sounding as close as we do on stage. We like big songs, and it's an absolutely epic-sounding album."
The title track from the album, "Pretty Vicious" is the new single from the collection. It opens with Spiller crooning, "When you talk and everybody listens / and you walk and everybody whispers," in a smoky, sultry tone. "Those lyrics were very instinctual," he explains. "They aren't super clever, but they felt right. It's more about the vocal delivery. That's what makes it dark and sexy. It's not overthought. It felt great from the moment we started to write it." 
The original demo of the song went viral on TikTok after the band shared it online, going back into the studio to perfect it for the album release. "For me, it's the best song on the album," he admits. "It's something we've never done before, and it has this undeniable mood to it. I still go back and listen to it purely for pleasure."
The Struts  … Remember The Name Tour begins November 6th in Louisville and ends December 10th in Los Angeles. Find the tour dates HERE.