Wednesday Alternative Add Board Recap
Happy Wednesday! lovelytheband claims #1 Most Added this week. Nielsen Ratings October '23 are being released this week. Some good news yesterday for Phil Kukawinski, who leads WGHL (ALT 105.1)/Louisville to its third straight increase 1.4-1.5. 
We have VIP Access today with The Last Dinner Party for our New Artist Discovery Of The Week. "Nothing Matters" now trending Top 15 on the Alternative chart. Have you seen the Bakar "Alive!" video yet? It's this week's ALT Video Spotlight. The Killers are in ALT Music Info with a new "best of" collection featuring two new songs, including the now Top 10 single "Your Side Of Town."
Glassnote has a new Aurora single out today and tomorrow Concord will Blast out the second single from Thirty Seconds To Mars "Seasons" Let's unpack this week's Mediabase Alternative Add Board and dig in on all the fun below.
lovelytheband #1 Added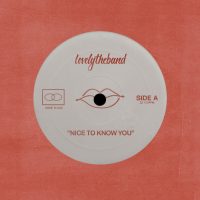 Congrats to The Orchard's Scott Burton & team on a lovely launch. lovelytheband "nice to know you" grab 22 adds with Audacy leading charge following the release last Friday (11/3). The new single is the follow up to "Sail Away" and produced by One Love. Lead singer Mitchy Collins says, "Nothing is forever and this song champions that. Whether it be Nice To Know You."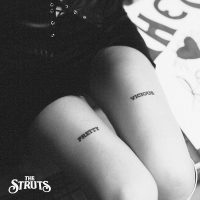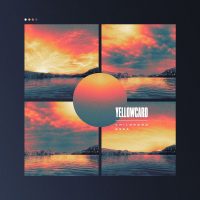 The Struts "Pretty Vicious" tie for #2 Most Added as Big Machine's Heather Like, Allison Smith & team log 6 adds. Yellowcard "Childhood Eyes" led by Burton & crew also picked up 6 adds and is now chart bound.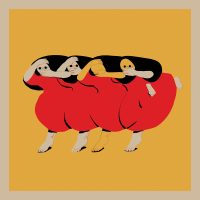 #3 Most Added belongs to Future Islands "The Tower"with Beggars Group's Risa Matsuki, Brien Terranova & team posting up 5 adds.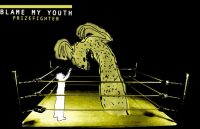 There's a tie for 4 Most Added with Blame My Youth "Prizefighter" landing 4 adds, including X96. Artie Gentile is leading the Big Loud Rock team on Blame My Youth, which just debuted on the Alternative chart.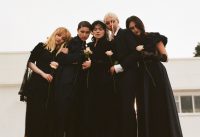 Also tied for #4 Most Added is The Last Dinner Party "Nothing Matters" led by Island's Ayelet Schiffman & team, who serve up 4 new adds including KPNT & KTCL, with the single now trending Top 15 on the chart.
Rounding out the Top 5 Most Added is a 7-way logjam with 3 adds each for Bakar "Alive!," boygenius "Cool About It," Cold War Kids "Run Away With Me,"  Green Day "The American Dream Is Killing Me," Lovejoy "Normal People Things," MGMT "Mother Nature," and Zach Bryan  "Spotless (f/The Lumineers)."
Thanks for visiting #HAPPENS, your new destination for Alternative Community. 
Find all the latest updates on the pages above to get The Latest Alternative News, New Music Discovery Picks, New Artist Discovery Of The Week, Music Info, Singles, Albums, Famous Firsts, Photos, and a Rolodex for Radio And Records. Let me know if you have any updates.