The Monday Alternative Music Meeting
Happy Monday! Hope you had an amazin' weekend! There's a lot to unpack on this week's Mediabase Alternative chart. I will get you the chart highlights you need to know and the 5 new chart debuts. MGMT "Mother Nature" is buzzing and is this week's #1 song on New Music Discovery Picks. I have ALT Music Info from Maneskin with Rush! (Are You Coming), a new expanded edition of their album with 5 additional songs.
We kickoff the first day of the week with Zack Skyler from WGBJ/Ft. Wayne sharing his "Famous Firsts." Good stuff and great memories.
Alternative Chart Milestone Moves This Week
Top 10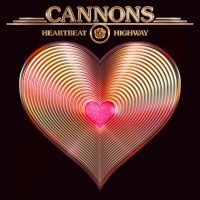 Cannons "Loving You" (Columbia) shoots up from 11-9* +111 spins.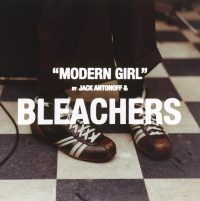 Bleachers "Modern Girl" (Dirty) jumps from 12-10* +105 spins.
Top 15
U2 "Atomic City" (Interscope) moves up from 16-14* + 108 spins.
The Last Dinner Party "Nothing Matters" (Island/Republic) jumps from 17-15* +138 spins.
Top 20
Sum 41 "Landmines" (Rise/BMG) leaps 5 positions from 21-16* +130 spins.
Lovejoy "Normal People Things" (AWAL) bumps up 4 spots from 22-18* +92 spins.
Mike Shinoda "Already Over" (Warner) moves up 4 places from 24-20* +73 spins.
Top 25
The Beaches "Blame Brett" (AWAL) rises 3 spots from 26-23* +50 spins.
Zach Bryan "Spotless (f/The Lumineers)" jumps 4 places from 28-24* +14 spins.
+++ (Crosses) "Invisible Hand" (Warner) skips 2 positions from 27-25* +9 spins.
Top 30
Noah Kahan "Stick Season" (Mercury/Republic) leaps from 31-26* +78 spins.
Bad Omens "The Death Of Peace Of Mind" (Sumerian) jumps from 32-29* +39 spins.
SMITH "Lemon" (Hitmaker Music Group) moves up 33-30* +7 spins.
Chart Debuts
I DONT KNOW HOW BUT YOU FOUND ME "What Love? (Concord) finds the highest debut at 35*
THE KILLS "New York" (Domino) debuts at 36*
lovelytheband "nice to know you" (Happy Accident/The Orchard) debuts at 37*
The Struts "Pretty Vicious" (Big Machine) debuts at 38*
Bakar "Alive! (Epic) debuts at 40*
Thanks for visiting #HAPPENS, your new destination for Alternative Community. 
Find all the latest updates on the pages above to get The Latest Alternative News, New Music Discovery Picks, New Artist Discovery Of The Week, Music Info, Singles, Albums, Famous Firsts, Photos, and a Rolodex for Radio And Records. Let me know if you have any updates.