Alternative New Artist Discovery Of The Week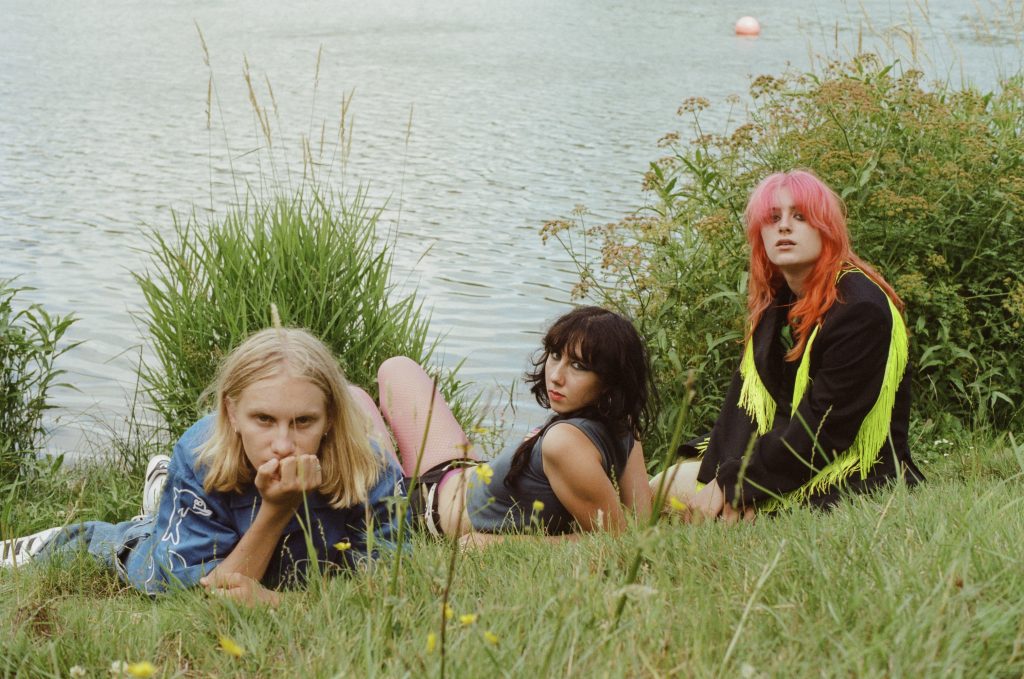 VIP Access with HotWax. Let's meet the band.
| ARTIST | HotWax |
| --- | --- |
| SONG | "Rip It Out" |
| LABEL | Marathon Artists |
| ORIGIN | Hastings, England |
1. Please introduce yourself and give us the backstory on how the band got started.
Hi, I'm Tallulah. We are HotWax, a band of friends who met at school. Me and Lola met in the first year of Secondary School when our music teacher put us into a band. We immediately clicked musically and then in 2019 started our new band HotWax where I became the front person I had never sung before so a lot of our music when we started HotWax was heavily instrumental and has now evolved to more singing and shouting. We started off writing a lot of psych influenced stuff, wanting to sound like Mink Mussel Creek. we then met Alfie at music college in Brighton, as our confidence grew bigger I was able to find my voice in which has led our band to more of a punky grunge sound. 
2.How would you describe your music?
We'd describe our music as reminiscent to 90s grunge bands but with lots of influences from a multitude of genres including punk, funk, indie, psychedelic and rock. 
3. Who are your biggest influences?
When I first heard "Fever To Tell" by Yeah Yeah Yeahs I was very inspired, I had never liked loud or heavy music as I was a very shy child but something about this record really changed that. Karen O as a front woman has inspired me massively, I love the way her voice sounds so raw and intimate. 
As we started out we where super inspired by bands like Deap Vally, Tame Impala  and Pond. Recently we have been listening to Queens Of The Stone Age, Jack White and PJ Harvey. The dry production on some of these records is something we are leaning more towards. 
4. What was the inspiration behind your single, "Rip It Out"?
I had written the lyrics in my living room where we were rehearsing. We set up and I said I wanted to create something theatrical and dramatic. Lola wrote the riff and it all fell together perfectly. We wanted the music to fit the intensity of the lyrics so we used minimal chords and notes and the drums are super simple in the pre chorus which adds to vocal part. We always play it last and it always goes down well live, definitely one of our favourites to play. 
5. What would surprise people most about you?
We have been gigging for nearly 7 years now and we are 19 and 20.