Wednesday Alternative Add Board Recap
Happy Wednesday! Congrats to The Orchard's Scott Burton & team on lovelytheband claiming #1 Most Added for the second-week in a row. 
We have VIP Access today on HotWax for our New Artist Discovery Of The Week. Go see this band live when you get the opportunity. This UK 3-piece began their first-ever U.S. last week opening for Royal Blood. Canada's Mother Mother get this week's ALT Video Spotlight with their new single "The Matrix." 
In Music Info I have details on the 2024 When We Were Young Festival, Porno For Pyros farewell tour, and a new album and tour from Laura Jane Grace.  Kudos to Hopeless Records on celebrating 30 years. Great story in Alternative News. Let's get started with this week's Mediabase Alternative Add Board and dig in on all the fun below.
lovelytheband #1 Added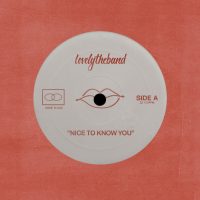 For the second-consecutive week, Scott Burton & The Orchard team get #1 Most Added with lovelytheband "nice to know you" logging 14 more adds. The new single is already trending Top 30 on the Alternative chart after debuting in week #1. 
Concord's Angelo Scrobe & team post up 10 adds on Thirty Seconds To Mars "Seasons" for #2 Most Added. It's the second single from the band's sixth studio album, It's The End Of The World But It's A Beautiful Day. The lead single "Stuck" topped the Alternative chart. Thirty Seconds To Mars frontman Jared Leto climbed the Empire State Building last Thursday (11/9). "The building is a testament of all the things that can be done in the world if we put our minds to it, which is largely the inspiration behind our most recent album, It's The End Of The World But It's A Beautiful Day," said Leto.
The Last Dinner Party "Nothing Matters" check in at #3 Most Added as Island's Ayelet Schiffman & team collect 7 more adds after reaching Top 15 on the Alternative chart this week.
There's a 3-way tie for #4 Most Added with 5 adds. Bob Divney & Lisa Cristiano lead the Pasadena charge on Jay Putty "The Best Days Are Yet To Come." Mom+Pop's David Jacobs & team fire up MGMT "Mother Nature" a favorite this week on New Music Discovery Picks. Warner's Rob Goldklang, David Ravikoff & team pick up 5 more adds on Mike Shinoda "Already Over" heading into the Top 20 on the Alternative chart.
Rounding out the Top 5 Most Added this week with 3 adds each are: AJR "Yes, I'm A Mess" Lovejoy "Normal People Things," Sum 41 "Landmines," and The Beaches "Blame Brett.
Thanks for visiting #HAPPENS, your new destination for Alternative Community. 
Find all the latest updates on the pages above to get The Latest Alternative News, New Music Discovery Picks, New Artist Discovery Of The Week, Music Info, Singles, Albums, Famous Firsts, Photos, and a Rolodex for Radio And Records. Let me know if you have any updates.