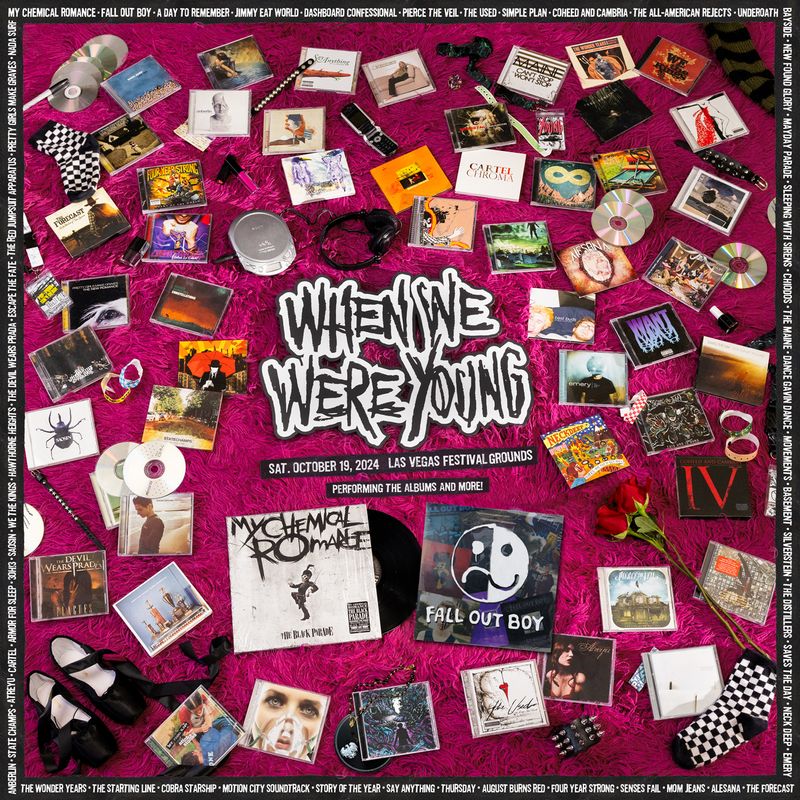 When We Were Young Festival 2024 Lineup Will Feature Album Sets
The lineup for When We Were Young Festival 2024 has been announced for October 19th at Las Vegas Festival Grounds and there's a new twist, each band will be performing one of their albums. 
On the bill will be My Chemical Romance, Fall Out Boy, A Day To Remember, Dashboard Confessional, Pierce The Veil, The Used, Simple Plan, Coheed And Cambria, All-American Rejects, Underoath, Bayside, New Found Glory, and more.
Pre-sale starts Friday, November 17th at 10a. Find more info at whenwewereyoungfestival.com.