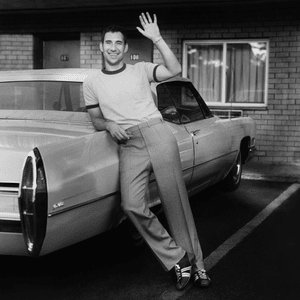 Bleachers Fourth Album To Be Released In March 2024
Bleachers announce their upcoming self-titled fourth album, will drop on March 8th via Dirty Hit. The lead single "Modern Girl" is inside the Top 15 on the Alternative chart. Jack Antonoff has also shared another new track, "Alma Mater" featuring backing vocals from Lana Del Rey.
The press release says, "Antonoff's distinctly New Jersey take on the bizarre sensory contradictions of modern life, on his position in culture, and on the things he cares about." It's also perfect music for "driving on the highway to, for crying to, and for dancing to at weddings."
The collection will include vinyl options with different bonus tracks and 4 part special edition covers now available for pre order. plus bundles with cds, cassettes, + signed postcards.
Bleachers will play UK tour dates in March following the album release.