The Monday Alternative Music Meeting
Happy Monday! Hope you had an amazin' weekend! It was a quiet past week of new music and there's not a lot of movement on the Mediabase Alternative chart this week; in fact the top 9 songs remain the same. I have the chart highlights you need to know, including this week's only chart debut, which belongs to The Revivalists "Good Old Days." Congrats to Concord's Angelo Scrobe & team! 
MGMT "Mother Nature" remains the #1 song this week on New Music Discovery Picks. SAINT PHNX has signed to Nettwerk and you can find their new single in ALT Music Info. Gold'n Retriever Entertainment has expanded into the independent label scene and you can read about it in The Latest Alternative News.
We kickoff the first day of the week with Jason "Hammer" Squires from KFRR (New Rock 104.1)/Fresno sharing his "Famous Firsts."
Alternative Chart Milestone Moves This Week
Top 10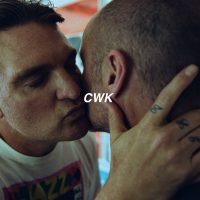 Cold War Kids "Run Away With Me" (Monotone/AWAL) jumps 12-10* +99 spins.
Top 15
Sum 41 "Landmines" (Rise/BMG) climbs 16-15* +88 spins.
Top 30
Lovelytheband "nice to know you" (Happy Accident/The Orchard) soars 37-27* +290 spins.
Chart Debuts
The Revivalists "Good Old Days" (Concord) debuts at 40*
Thanks for visiting #HAPPENS, your new destination for Alternative Community. 
Find all the latest updates on the pages above to get The Latest Alternative News, New Music Discovery Picks, New Artist Discovery Of The Week, Music Info, Singles, Albums, Famous Firsts, Photos, and a Rolodex for Radio And Records. Let me know if you have any updates.