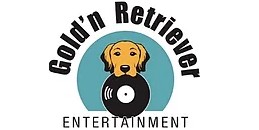 Gold'n Retriever Entertainment Adds Independent Label Distribution 
Gold'n Retriever Entertainment has expanded into the independent label scene via a distribution agreement with Vydia Distribution. The company first launched in January 2021 by veteran label executive Joe Riccitelli, following a successful 25-year run as head of promotion at several labels, rising to co-President & GM of RCA Records. Gold'n Retriever is now a multi-faceted music company involved in marketing and consultancy for several artists and labels.
Riccitelli remarked, "After a blessed career on the major label side. It has been a joyous transition for me to work with independent artists and help independent labels launch their own respective musical paths."
Gold'n Retriever's latest project 19-year-old singer-songwriter Jake Thistle with his debut EP, The Half Left Out, which was released last Friday (11/17). In addition to Jake Thistle, J DURAN and Mother Hubbard are new to the roster.