Alternative New Artist Discovery Of The Week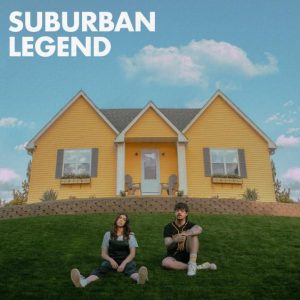 VIP Access with Durry. Let's meet the band.
| ARTIST | Durry |
| --- | --- |
| SONG | "Who's Laughing Now" |
| LABEL | Big Pip/Thirty Tigers |
| ORIGIN | Minneapolis |
1. Please introduce yourself and give us the backstory on how you got started.
Hey we're Durry (Austin and Taryn), we're a brother and sister from MN. We started out just kinda goofing around with new music together in the early days of the pandemic when Austin's old band had been stopped in its tracks with lockdowns. What came out was a totally new sound for us, something that felt authentic and true. In 2021 officially started the band, naming it after our family name "Durry". A few months later a demo of a new song called "Who's Laughing Now" took off on tiktok out of nowhere, and the rest is history. Since then we've sold out venues all across the US and just released our debut album Suburban Legend.
2.How would you describe your music?
I think the most accurate genre would be indie rock. But we've got some pop hooks in there, and some folk song writing influences in there as well.
3. Who are your biggest influences?
Weezer, Sum 41, Pup, Paramore, The Cure, Dolly Parton.
4.What was the inspiration behind your current single?
TKO is the true story of my wife and I's first date to Taco Bell. It's about overcoming insecurities and managing to date up anyways. It's a love song for the under qualified.
5. What would surprise people most about you?
Folks are always surprised at how tall we are in person. I'm 6'5, Taryn is 5'10. We make each other look normal in videos and then when fans meet us we look like giants. We even have a song about it called "Big Boy" haha!